Over the past twelve years, Night Build has developed an integrated portfolio of software and services in the drilling industry field. We've created drilling software that handle production planning, production and activity reports, equipment management, document management, key performance indicators, pipe tracking, tally management, staff training and many more. We're no strangers to drilling software for mobile and rugged devices either, having built systems that have both desktop and mobile components. Replace pen and paper and spreadsheets with actual applications that help you in your workflow.
Why Night Build?
Our collaboration with Night Build has exceeded our expectations. They understand the nuances of our requirements and have added a huge amount of value to our systems. We have found them to be quick, responsive and thorough. Night Build has been a trusted partner and KCA Deutag has benefited from their solutions at many levels.
DAVID MCCULLOCH, KCA DEUTAG DRILLING NORGE
Oil and Gas Drilling
Here's several examples of things we've built in the past:
Daily Drilling Report
Manages a drilling company's activity on all its platforms and wells: BHAs, drilling equipment, personnel, planned wells, annular and pressure histories,  platforms, wells, sections, operation, well control, mud pumps,  etc. Submits reports into a document repository.
Daily Maintenance Report
Manages the platform specific maintenance activity: rig equipment, current maintenance tasks, 48h look-ahead, equipment out of service, Non-productive time, Equipment requirements, Maintenance personnel on board and hands on activity. Submits reports into a document repository.
Activity Report
A reporting tool used for generating daily platform activity reports. Information is provided by each drilling position and then centralised in the final platform report. Features status and control flows for the reports, using multiple roles like supervisors and department leaders.  Reports are published in a document repository.
Monthly Management Report
Used for generating a platform based monthly report composed of HSE, operational and maintenance specific activities and overviews. These include: HSE Results and attendance, serious incidents, recommended action plans, operational efficiency and uptime, maintenance downtime and hands-on reporting.
Technical Integrity Report
TIR is used for managing and reporting on equipment technical status and inspections. It offers technical condition overview and reporting, BOP system review, life cycle information as well as reporting for each of these sections
HSE&Q Report
Manages health, safety, environment and quality reports either as observations of different types or as ABS observations. Allows the recording of in-depth characteristic information for each type of report. Makes available relevant statistics for the selected department and platform, such as the number of reports and a classification according to their grade.
Technical Limit
A performance analysis tool: allows users to compare real-time key performance indicators to the standard values for the evaluation of drilling efficiency throughout the workflow. Reports coming from daily drilling activities are analysed against standard values and result in charts, graphics and statistics regarding the company's performance
Loading plan
Manages the loading plan for each deck. Can define decks per platform, containers on deck, pipes on pipe deck/tower. Views for area loading, area occupied by pipe stack, tubular loading and reports for area loading, history of actions for containers, tubular loading, history of actions for pipes. Visual editor for adding/moving containers.
Pipetally
Eases the management of Drill Pipe into tallies. The application handles individual joints, stands and other tally equipment and special attention is paid to the management of bottom hole assemblies and their equipment. Joint history, automatic calculations of accumulated lengths, pull forces, volumes, robust validations. Handles pickup lists, tapered tallies, XOs and other equipment. Submits reports that go through an approval process. Imports/exports to Excel.
Words from our Clients
Planning and execution on a major technology transformation as the one AROLINK is going thru can be quite a challenge. Choosing the right vendors to support your journey towards product innovation, can be even more challenging and needs to be based on mutual trust. On this quest I'm happy we have chosen to work closely together with Night Build. The level of knowledge, speed and quality in the deliveries are above expectations and the distance to head office has never been an issue.
CLAUS RØDSGAARD, CEO, AROLINK
Other Industries
Work we've done in other industries: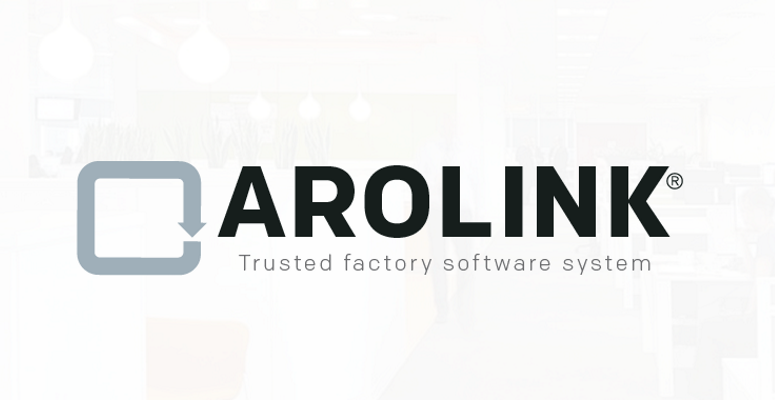 A modular and flexible factory management system designed to optimize factory operations. A MOM system like AROLINK® provides a strong coherence between the company's various IT systems and better utilization of all resources across the entire product flow, such as raw materials, equipment and people. In addition, it provides unmatched trace-ability as well as the ability to integrate the company's quality management and food safety systems to achieve a completely paperless factory. AROLINK® supports interfaces to the well-known ERP systems as well as equipment on the production floor, such as weights, printers, terminals, PLCs, scanners, vision equipment.
SMI integrates and structures relevant clinical information sources into a single clinical decision support system that enables physicians and pharmacists to find what they need with just one search. Evidence-based medical information from recognized content providers are delivered as raw data for direct import into the database, where they are subsequently attached with ATC codes, ICD10/Snomed codes and mapped with European drug ID´s and integrated with country specific drug information, so that all relevant data sources are structured and available in a single system.
Workxone
A company benefits management application used in banking, public administration, and other sectors. The software enabled users to easily order hardware, phone, internet, and phone subscriptions, handling the services' tax exemption as well as the users and subscriptions.
A unique platform in Romania that invites all bike owners to link their bikes/vehicle to their name and increase the chances of getting them back in case of theft. The idea came from similar projects that have been running with positive results in many European countries for several years. Since 2012 when the project came into being, there have been multiple successful stories and collaborations with the police. It is our way of giving back to the community and caring about the environment.
ISO 9001 and Quality Management Projects
Some examples include:
Document manager
A robust document repository web application with dynamic document properties and custom approval work flows. Multiple repositories are possible, with independent document property templates. Drafts, in-app editing and automatic generation of PDFs by merging content like company header and footer are just some of the extra features. Easy to use APIs facilitate integration into other applications.
Training Log
A valuable asset for human resources departments, designed to provide better management of employees, skills, and competences. The Windows application is used for administering staff skills and competences, approving skills and generating various performance and evaluation reports, while the web application is intended for employees so that they can send requests for skill approval.
Vendor Manager
Evaluates and validates the conformity of suppliers with the company's quality management standards, policies, and procedures. Features vendor evaluation – in stages, monitoring, performance evaluation, reports and much more. Suited for large and medium-sized companies that manage large numbers of products, services and providers.
Deviation Log
An application to track ISO noncompliance by enabling employees to locate, record, and resolve problems and deviations in their work. Complex work flows based on the type of noncompliance.
Tell us what you're interested in